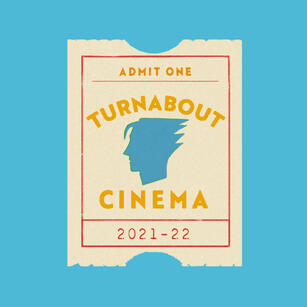 Turnabout cinema
PREORDERS ARE CLOSED
Turnabout Cinema is a For-Profit Ace Attorney zine that celebrates the popcorn-munching, pearl-clutching courtroom drama in the form of feature film posters, as if designed and curated for the grandeur of big screens!This zine intends to feature around 50 film poster illustrations to represent each featured case. Alongside the illustrations, we intend to include pieces of accompanying creative writing for each featured game in the zine—potentially encompassing spin-off games and DLC cases!Sign up for our mailing list!
SCHEDULE
| Dates | |
| --- | --- |
| 20 September – 16 October | Interest Check |
| 01 November – 30 November | Contributor Applications |
| 18 December | Contributor Emails |
| 15 January | 1st Check-In |
| 16 February | 2nd Check-In |
| 15 March | 3rd Check-In |
| 09 April | Final Submission |
| 01 May | Preorders Open |
Dates may be subject to change
FAQ
Will this be a charity or for profit zine? – We are planning to let the contributors decide on where the profit will go.

Will this zine feature not safe for work material? – No. Aside from potential depictions of canon typical violence and blood, this will be a safe for work zine.

Are samples of art related to cinematic designs, or samples of writing relating to cinematographic critique, required? Does this affect an applicant's odds of being accepted? – For both instances, these samples are not required and will not affect your application if not present.

Should I have previously drawn Ace Attorney art to increase my chances of being accepted? – Nope! While it would be nice to see, it will ultimately not affect your application.

Are parodies of existing film posters allowed? – Nope. We're treating this as if the cases are movies and you are making a poster for it!

Why aren't the Professor Layton crossover games counted? – As the zine is covering many cases from the mainline as possible, we wanted to prevent overpopulating the case list (especially with the addition of the Investigations and Great Ace Attorney cases). Following this, we are already concerned about filling in spots for all the cases to be featured—including more would put undue stress on the assignment/recruiting processes! We truly apologize for not being able to include these cases in our zine at this time.
Mods
| | |
| --- | --- |
| Mint (twitter)– Head, Graphics & Layout | Hello!! I'm Mint, a recent Graphic Design BA graduate and an illustrator. Since February, I've been completely invested in this funny lawyer game series and now I care very much for these characters. While I've had previous experience participating in zines, this will be my first time modding one! Equal parts nervous and excited for this project! |
| Bones (twitter)– Art | I'm Bones, an art student and freelance illustrator with a passion for all things haunting, dark, and tender. I work as the graphics editor for my university's publication and served as the Head Moderator of And the Shadows Look Back: A FE3H Gothic Horror zine, and have been part of numerous other zines. I recently got into Ace Attorney and am very passionate about films and cinema in general, so I'm absolutely stoked to see what everyone comes up with! |
| Rae (ao3)– Writing | Hello everyone! I'm Rae, a full-time researcher, part-time Polly protector and an overenthusiastic film nerd. Although I am relatively new to the Ace Attorney fandom, this game has set up a permanent shop in my head with no sign of being evicted anytime soon. I've been involved in both fandom and non-fandom zines since 2016. This one is special because it combines two of my favourite things—I'm super psyched to be onboard! |
| Téa (twitter)– Shipping & Production | Hi!! I'm Téa and I'm a writer, artist, after-school teacher, and zine enthusiast! I've modded over ten zines, and I just can't stop thinking about these fictional lawyers. I decided to adopt Trucy the second I met her. |
| Taz (twitter) – Finance | Hey there! I'm Taz! I'm an illustrator and merchmaker! I have participated in and ran plenty of zines in the past, and excited to work on this one! I have a lot of love in my heart for Ace Attorney, so I'm honored to join this amazing project! |
Contributors
Page Artists
WRITERS
MERCH ARTISTS